Natural Language Processing Lab
University of Ottawa
<![if !vml]>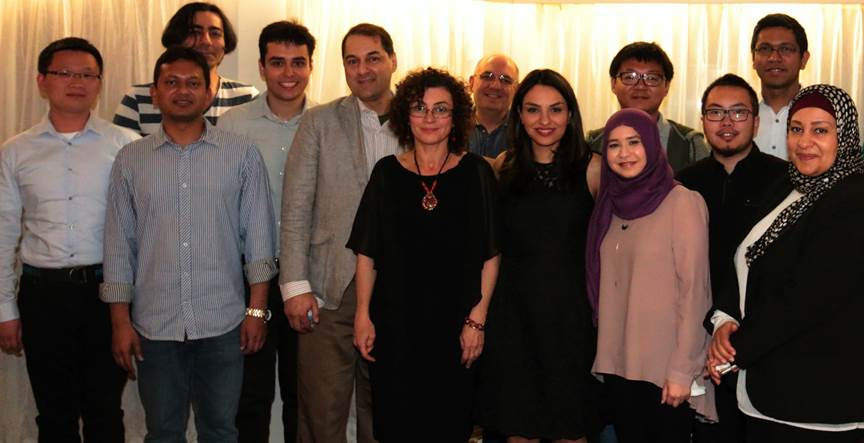 <![endif]>
Lab Director:  Dr. Diana Inkpen, Professor
Members:
Dr. Stan Szpakowicz, Professor emeritus
Dr. Chris Tanasescu (Margento), Adjunct Professor
Arya Rahgozar, PhD student
Prasadith Buddhitha, PhD student
Haifa Alharthi, PhD student
Parinaz Sobhani, PhD student
Fadi Abu-Sheikha, PhD student
Ehsan Amjadian, PhD student
Haifa Alharti, PhD student
Qianjia Shy Huang, PhD student 
Intisar Almuslim, PhD student 
Ruba Skaik, PhD student
Vaibhav Kesarwani, MSc student
Hanqing Zhou, MSc student
Zunaira Jamil, MSc student
Mert Metin, MSc student
Research associates:
Dr. Andre Vellino, School of Information Studies, University of Ottawa
Dr. Romualdo Alves Pereira Junior, University of Brasilia, PDF
Current research projects:
• Emotion analysis in texts and generation of texts with emotions.
• Social media text: semantic analysis, topic detection, key phrase extraction.
• Automatic text classification.
• Computational poetry.
Funding sources: NSERC, SSHRC, OCE
Link to older page of the group
Version française
<![if !supportLineBreakNewLine]>
<![endif]>
Back to Diana's main webpage