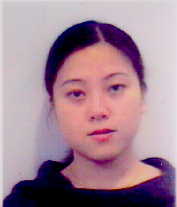 Yanping Chen


Research area: Specification and verification with formal methods, Testing Methods in distributed systems.

Research subject: Formal verification and validation, regression testing, automatic test case generation, TTCN.

Publications:

Yanping Chen, Robert L. Probert, D. Paul Sims, "Specification-based Regression Test Selection with Risk Analysis", Accepted for CASCON'02, September, 2002.

Presentations and Posters:

Robert L. Probert, and Yanping Chen, Formal Testing for E-Commerce: From Theory to Practice, Concordia Prestigious Workshop on Communication Software Engineering, September, 2001.

Yanping Chen, and Wei Xu, Formal Verification and Validation for E-Commerce, CITO Research Review, January, 2002.