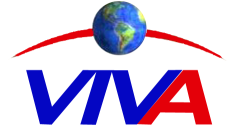 Resources
We are not responsible to the content of external webpages linked from this website.


New Member Guide
Welcome to the VIVA Lab! Here are some links to help you get setup in the lab.
Please email the VIVA webmaster your public email contact and (optional) webpage.
Webpage: You must setup a computer account at one of the computer labs in the SITE building. Then you may follow the guide here to setup your personal webpage. The guide is outdated, and you should be able to use any FTP client of your choice. Contact the VIVA Lab webmaster if you wish to link your user profile to the VIVA Lab website.
VIVA Lab email list: Contact the VIVA Lab director to ensure you are on the VIVA email list. News are usually distributed through emails before the VIVA webpage is updated.
Course Offerings (ELG): Check the appropriate section at the OCIECE website.
Course Offerings (CSI): Check the appropriate section at the OCICS website.
Course Offerings (BME): Check the appropriate section at the OCIBME website.
Graduate Student Clubs: Electrical engineering students are represented by EEGSA, and computer science students are represented by CSGSA. These two clubs run a number of social events, as well as invited speaker seminars. Contact them to ensure you are on their email list.
Ph.D. Thesis Proposal Guide: Prof. Eric Dubois and Prof. Jochen Lang have put together a suggested guideline for Ph.D. students to keep in mind while working on the Ph.D. proposal. Additional thesis guideline materials may be found on the Faculty of Graduate and Postdoctoral Studies website.
Please stay in touch with us when you become an alumini! We will update your new email, website, or career on our alumini page.
Technical Resources
Computer Vision

VivaVideo is a base project to create your own C++ video-based OpenCV algorithms.
The vivaVideo project uses the concurrent vivalib framework to process video or image sequences and generate video outputs of your algorithm. [Code] [Documentation]

VivaTracker is a base project to create your own C++ model-free tracking algorithms.
The vivaTracker project uses the concurrent vivalib framework and includes our award winner tracker sKCF. [Code] [Documentation]

Annotate is a C++ tool to create and extract polygonal ground-truth annotations from your video sequences.
[Code] [Documentation]
Writing