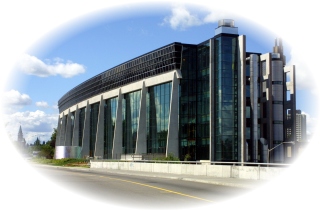 SITE Building, University of Ottawa
800 King Edward St., Ottawa
Ottawa is the capital city of Canada, with approximately one million habitants. Placed at the confluence of three rivers, it has attractive view, great outdoors, beautiful museums and many other exciting attractions. The weather is usually quite nice in June.

The University of Ottawa is a major research center in Canada, with a history of over 150 years and nearly 30,000 students. Both Ottawa and this university are bilingual (English-French). The School of Information Technology and Engineering (SITE) is a joint school of Computer Science, Electrical Engineering, Software Engineering, and Computer Engineering. The Workshop will take place in its shining new building, with good computer facilities and a food court, near sports facilities and nice walks.